AWARDS
IAERE Young Environmental Economist Award 2020

The 2020 IAERE Young Environmental Economist Award was awarded ex-equo to:
Isabel Hovdahl
Norwegian University of Science and Technology (Norway)

Paper: "Temperature variation and mortality"
The award motivation is the following: Using monthly state-level data for the US in theperiod 1969-2004, the paper estimates the casual effect of temperature variability on mortality. The paper is rigorously well written and scientifically well structured. It combines theoretical and empirical approaches in a new point of view relating to the impact of temperature on the well-being of individuals.
---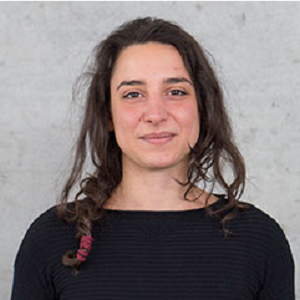 Giulia Chersoni
University of Turin (Italy)
Paper: "An agent-based model of retrofit diffusion: a behavioral economic approach"
The award motivation is the following: The paper provides a theoretical model of technology adoption based on the idea that the diffusion of information about a technology depends on the social structure of the adopters, their individual preferences, and peer influence. the author proposes a framework that retains the core assumption of epidemic diffusion models extended for explicit modelling social structure via social network and agent preferences via agent-based simulation. The model and its application is well-written and its is rigorous from the methodological point of view. And the approach is new and well explained.
---
The Award was announced at the Eighth IAERE Annual Conference hosted by the University of Brescia, on February 6-7, 2020.


---